Welcome to the GSDCMSP Puppy Class
Socialization, training, and owner education are important for every dog, but are even more critical in the development of a German Shepherd Dog. That is why the German Shepherd Dog Club of Minneapolis and St. Paul offers socialization & obedience training classes to teach you how to train your dog. A key benefit to this class is that the owners are surrounded by other GSD owners as we discuss GSD issues and solutions.
The puppy Socialization & Training class is designed for puppies between 2 and 6 months of age. Core components of this class are: controlled socialization, collar and clicker training, positive reinforcements/treats, learning about the different imprinting stages of a puppy/dog as it ages, preliminary obedience, and how to address housebreaking, nipping, chewing and barking problems. Each week the dogs are involved in structured socialization and are introduced to new and unique stimuli to help work on the "Rule of 7".
The Benefits of Training Your Puppy
Training classes teach you how to best communicate with your puppy. Organized training classes also provide an opportunity for your dog to socialize with other dogs. Training is the most effective way to teach practical skills.
How It Works
You attend this class with a German Shepherd puppy up to 6 months old for 10 weeks. Sessions are 45 minutes long from 6:00 - 6:45PM. Classes are purchased in a block of 10 lessons.
1 Session – 10 classes: Members $90 / Non-members $110

Puppy 1 6:00-6:45 pm
Puppy 2 6:00-6:45 pm
Training Director: kmorris4369@hotmail.com
See Calendar For New Start Dates- sign up early!
GSDCMSP Puppy Enrollment Form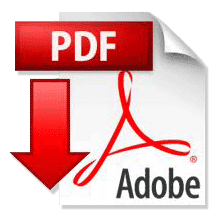 Attention: PayPal is now available for training classes
Please check class availability before making any obedience class PayPal payments.
Follow these steps when paying online:
1st

Check class availability by calling or emailing

2nd

Fill out application and save

3rd

Use the PayPal buttons and follow PayPal instructions

4th

Attach completed Application and PayPal receipt to one email and send to contact provided on application.
Incomplete forms and missing attachments will not be processed
» Back to Index