NEW LOCATION: Isanti County Fairgrounds
Minnesota Highway 95, Cambridge, MN 55008
Conveniently located in the North Metro area, about 50 minutes from Minneapolis.
A large beautiful fair grounds with lots of room for a dog show. Pristine grass and buildings.
Plenty of camping with full hookups.

We Invite you to Join us a for a Fabulous 4 day Weekend with
2 Specialties, and 4 All-breed Shows. That's a chance for 6 MAJORS!
Conformation & Junior Showmanship Unbenched, Outdoors.
A large grass ring for German Shepherds Only with our own privet entrance to the fairgrounds.
Lots of RV parking by the GSD ring without hookups or just a short walk away with full hook-ups.
Judges:
Thursday, June 21
All-Breed - Mrs. Ann F Yuhasz, Conformation
Friday, June 22
All-Breed - Ms. Wendy L Paquette, Conformation
Specialty - Donna Conod, Conformation / 4-6 Baby Puppy
Dr. Steven Bloom, Jr. Show
Saturday, June 23
All-Breed - Dr. Michael J Woods, Conformation
Specialty - Cyndi Flautt, Conformation / Jr. Show / 4-6 Baby Puppy
Sunday, June 24
All-Breed - Michael Canalizo, Conformation
Entries Close: Wednesday: June 6th, 2017 at Noon

These events will make for a very busy two days and should be great events for everyone whether you're a hard-core dog show goer or just a casual spectator. Volunteer, meet new people, see lots of puppies, and have some fun.
Don't Miss Our GSDCA Temperament Test
We have extended the reduced price entry for the GSDCA Temperament Test to be held during our Show weekend! Temperament test will be later afternoon after Best in Show. Approximate start time between 5:00-5:30 pm. Take advantage of this convenient location! GSDs are priority, however, we will be opening up to different breeds by Thursday, June 14th of this week!

Reduced Prices thru Friday June 15th:
Evaluator: Laura Gilbert
GSDCMSP Members: 30.00 per dog
NonMembers: 35.00 per dog

Contact Peggy Simerson at simcargsd@frontiernet.net or 715-781-1687 with your planned entry or any questions. MAIL your form and payment to Peggy.
See down loadable form with new deadline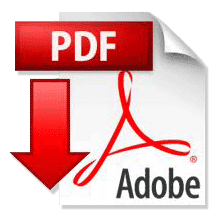 Everyone can participate with plenty of time and opportunities to Volunteer!
For Volunteer Information Contact:
Peggy Simerson, 715-248-4969
simcargsd@frontiernet.net
RAFFLE
Contact Peggy Simerson with your raffle donations, at simcargsd@frontiernet.net or 715-248-4969.
Our raffle is great fund-raiser for the Club and we need your help. Ask your service providers for dog-related items to donate such as vet and grooming services, gift cards, equipment (leads, torys, treats, grooming supplies, beds), agility equipment, books, movies, artwork/crafts photography, etc.
There is food on the fairgrounds but we will also have our own lunch each day right by our ring!
To donate food for Saturday or Sunday lunch contact:
Laurie Schray 651-459-2411 schray@hotmail.com
Ann Jeddeloh 715-381-8462 jedde001@umn.edu
For More Information Contact:
Show Chair:
Peggy Simerson 715-248-4969
simcargsd@frontiernet.net
Show Secretary:

Jack Onofrio
Check this link for show schedule and other information