Soccer Blast
3601 W 145th St, Burnsville, MN
Map & Directions
This is an AKC recognized trial held indoors for all AKC-Recognized Breeds and All American Dogs
Judges: Diane D Fyfe & Richard T Fyfe

Entries will be chosen by Random Draw:
At the Draw, if the entry of German Shepherd Dogs is less than the overall trial limit, all GSD will be accepted into the trial and the remaining entries will be subject to a draw. If the German Shepherd Dog entry on the draw date exceeds the trial limit, the GSD will be subject to a draw. Entries for all other breeds will be returned.
Entries Open: Wednesday, May 31, 2017 at 8:00 am
Draw Closes: Wednesday, June 14, 2017 at 6:00 pm
Final Closing Date: Wednesday, July 5, 2017 at 5:00 pm

Draw Location: 19094 570th Lane, Mankato, MN 56001

Total Entry Limit: 660 runs per day


There will be plenty of opportunities to Volunteer!
For Volunteer Information Contact:
Jeanne Sutich, 952-938-0823 or
3627jms@visi.com
(
Runs will be guaranteed for volunteers. To be considered for the Guaranteed Worker List you must also submit
before the Random Draw Closing date.
)
Agility is truly a fantastic event to see and participate in. Watching all the wonderful handlers and their athletic dogs compete is something you will never forget.
There will be a huge raffle again this year. Last years prizes where unbelievable, tons of things for the dog and the dog person.
For More Information Contact: Rhonda Meath, 651-492-8373 or gsdgspgirlz@gmail.com
Event Secretary:

Jan Richards
19094 570th Lane, Mankato, MN 56001-6656
507-278-3615
janice1@hickorytech.net
Printable Premium List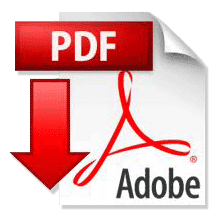 Click on the premium above for more details
» Back to Index