Fusion Pet Retreat
14901 Minnetonka Industrial Road, Minnetonka, MN 55345
Fusion® Pet Retreat® offers our event the comfort of their climate controlled 11,000 sq. ft. indoor training facility. With a 80' x 108' ring including Comfort King Matting.
Map & Directions
This is an AKC recognized trial held indoors for all AKC-Recognized Breeds and is accepting entries for Mixed Breed Dogs Enrolled in the AKC Canine Partners Program
Judge: Rod Ramsell
Entries will be chosen by Random Draw:

Entries Open: Wednesday, May 30, 2018 at 8:00 am
Draw Closes: Wednesday, June 13, 2018 at 5:00 pm
Draw: Thursday, June 14, 2018 at 6:00 pm
Final Closing Date: Wednesday, July 4, 2018 at 5:00 pm

Draw Location: 19094 570th Lane, Mankato, MN 55001-6656

Entry Limit: 350 runs per day


There will be plenty of opportunities to Volunteer!
For Volunteer Information Contact:
Jeanne Sutich, 952-938-0823 or
3627jms@@visi.com
(
To be considered for the Guaranteed Worker List entries must be in before the Random Draw Closes.
)
Agility is truly a fantastic event to see and participate in. Watching all the wonderful handlers and their athletic dogs compete is something you will never forget.
There will be a huge raffle again this year. Last years prizes where unbelievable, tons of things for the dog and the dog person.
For More Information Contact: Rhonda Meath, 651-492-8373 or gsdgspgirlz@gmail.com
Event Secretary:

Jan Richards
19094 570th LN, Mankato, MN 56001-6656
507-278-3615
janice1@hickorytech.net
Printable Premium List with Entry Form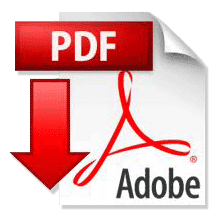 Click on the premium above for more details
» Back to Index