Find It Fast
Come visit us every Friday night starting at 7:00
Animal Inn Training Center, Lake Elmo.
There is always something to do.
Notices
Membership renewals have been sent, thank you Cindy Muehlbauer!! Please pay prior to:
Oct. 15 to avoid a $5 late fee
Nov. 15 to enable voting in the 2018 election
Nov. 30 to avoid a $10 late fee
Dec. 31 to retain membership
To see the Spring & Summer 2017 training schedule, April 1st-September 29th go to
training calendar.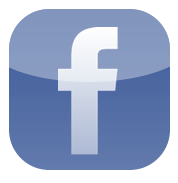 Visit Us On Facebook
Upcoming Events
A quick look at upcoming events.
Our Club supports the German Shepherd Dog and our members by offering training, fun events, hosting competitions in several activities (both performance trials and conformation events) and opportunities for official certifications (Canine Good Citizen, Therapy Dog International, GSDCA Temperament Certification, etc.). It's important we continue to support each other's interests as it takes a village to run our Club and put on all these events, and we do it for the good of the breed and our members.
▲