Find It Fast
Come visit us every Friday night starting at 7:00
Animal Inn Training Center, Lake Elmo.
There is always something to do.
Watch Us On Fox 9 News
Notices
Come on out to the show June 25 & 26, we have lots going on. Don't miss the fabulous dinner, "A Tour Of Italy," put on by Chef Cindy and her little helper Linda. There will be a Presentation by the GSDCA Education Committee Member Mary Ellen Kish. And Saturday night is always a blast!
STILL TIME TO VOLUNTEER - Entries have closed but there is still lots to do for the upcoming German Shepherd Specialty Saturday the 25 and Sunday the 26.
We're looking for donations for trophy purchases for specialty shows. If you are interested in donating, or if you have already made a pledge to donate, it's now easier than ever! Just pay online! Click here, Then click "Donate" to make a donation for the trophy fund. Put the word "trophy" in the comment when you pay online. For more information contact Laurie Schray at schray@hotmail.com.
Obedience/Rally run-throughs at the Dakota County Fair Grounds, Friday night June 24 ($5 for 5 minutes)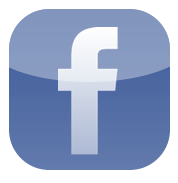 Visit Us On Facebook
Upcoming Events
A quick look at upcoming events.
Our Club supports the German Shepherd Dog and our members by offering training, fun events, hosting competitions in several activities (both performance trials and conformation events) and opportunities for official certifications (Canine Good Citizen, Therapy Dog International, GSDCA Temperament Certification, etc.). It's important we continue to support each other's interests as it takes a village to run our Club and put on all these events, and we do it for the good of the breed and our members.
▲