Find It Fast
Notices
Membership Year-End Banquet is fast upon us, make your reservations soon - Don't delay. Our annual banquet is open to all members and member applicants. We hope you will attend this special annual event. The food is amazing, the games are fun, and Rhonda is a spectacular emcee. It is a highlight of the year, where we come together to celebrate each other and our dogs. Banquet Details
If you had an achievement in 2015
The Annual Awards form is ready to fill out,
send in, and located on the Banquet Page
The GSDC of MSP is looking for two people interested in becoming an intern/Obedience Instructor. Current training levels, experience, and ability to work are taken into consideration. If you or anyone you know is interested in this unique opportunity, please contact: Ron Halling at hallings@frontiernet.net
There's still time to pay your dues for 2016
with a minimal $10 late fee.
To renew online click here
Come visit us every Friday night starting at 7:00
Animal Inn Training Center, Lake Elmo.
There is always something to do.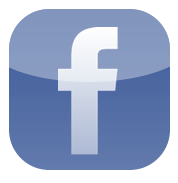 Visit Us On Facebook
Upcoming Events
A quick look at upcoming events.
Our Club supports the German Shepherd Dog and our members by offering training, fun events, hosting competitions in several activities (both performance trials and conformation events) and opportunities for official certifications (Canine Good Citizen, Therapy Dog International, GSDCA Temperament Certification, etc.). It's important we continue to support each other's interests as it takes a village to run our Club and put on all these events, and we do it for the good of the breed and our members.
▲