Find It Fast
Come visit us every Friday night starting at 7:00
Animal Inn Training Center, Lake Elmo.
There is always something to do.
Watch Us On Fox 9 News
Notices
State Fair Fun!
There are still a couple of Benches open for a great day of talking and braging about your German Shepherd. For more info contact Bobby at robertamoore2@mac.com
Peggy is still gathering names of those who want to help at the fair this year in the conformation portion of the day on Sunday, September 4th. Please let Peggy know if you want to be included and if you plan to help with another activity, like Agility, We are hoping to can get more juniors this year to show! We also need help with benching in the building, and manning the club table. Contact Peggy simcargsd@frontiernet.net
The Hearding Trial Premium is up Herding Premium
Herding Test
Have you ever wondered if your dog has herding instinct? Does your dog like to herd the kids, or maybe the cat? Here is your chance to find out for sure if your dog has the instinct to be a herding dog! Herding Instinct Test Flyer
To see the Summer and Fall training schedule, July 1st-December 30th go to ( training calendar).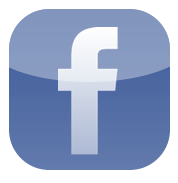 Visit Us On Facebook
Upcoming Events
A quick look at upcoming events.
Our Club supports the German Shepherd Dog and our members by offering training, fun events, hosting competitions in several activities (both performance trials and conformation events) and opportunities for official certifications (Canine Good Citizen, Therapy Dog International, GSDCA Temperament Certification, etc.). It's important we continue to support each other's interests as it takes a village to run our Club and put on all these events, and we do it for the good of the breed and our members.
▲