Find It Fast
Come visit us every Friday night starting at 7:00
Animal Inn Training Center, Lake Elmo.
There is always something to do.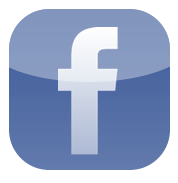 Visit Us On Facebook
Notices
Trophy Drive Thanks in advance for all our member's financial support as we kick off our annual trophy drive for our Specialty Shows (Obedience, Rally and Conformation) and Herding. Laurie Schray will be at the Spring Match on March 23 to collect your donations. Our list of supporters will be listed on Facebook and on our website! Thank you Laurie! Contact her at lschray@hotmail.com.
Want Free Training? Volunteer at the Training Desk! - We are looking for volunteers to help out at the training desk on Friday nights. It's a great way to meet and get to know the students that love their GSDs, and other Club members like yourself. Great way to get involved! Reach out to Laura Herweyer at laurasmora101@gmail.com.
AKC Scent Work As discussed last fall, our Club is exploring opportunities to get involved in hosting AKC Scent Work trials in 2018. Sarah Falk is heading up the Committee. Our first step is educate our members by sending out information about the sport - so here it is! AKC's website has overview and info and a page on how to get involved and detailed Rules and Regulations. There are several training schools in the area that offer training in Nosework/Scentwork. Feel free to contact Sarah sarahfalk4GSD@gmail.com for recommendations to an experiened trainer in your area.

GenSol Genetic Testing Discount - GenSol Diagnostic now offers our Club Members a discount. GenSol Discount.
Upcoming Events
A quick look at upcoming events.
To see the Winter & Spring 2018 training schedule, January 5th, 2018-June 29th, 2018 go to training calendar.
Our Club supports the German Shepherd Dog and our members by offering training, fun events, hosting competitions in several activities (both performance trials and conformation events) and opportunities for official certifications (Canine Good Citizen, Therapy Dog International, GSDCA Temperament Certification, etc.). It's important we continue to support each other's interests as it takes a village to run our Club and put on all these events, and we do it for the good of the breed and our members.
▲