Animal Inn Training Center
8633 34th Street North, Lake Elomo, MN
Conveniently located East Metro area, West of the St. Croix River.
A large indoor training center with lots of room for obedience and rally.

You are Invited to Join us a for two Fabulous Days Of Obedience & Rally Trials
Trial is held Indoors - For German Shepherd Dogs Only.
6 Events - Saturday Two Rally Obedience / Sunday Two Obedience and Two Rally Obedience
Judge Saturday, August 18 - 1st and 2nd Event:
Ms. Lynn Tamms, Obedience/Rally
Judge Sunday, August 19 - All Events:
Ms. Lynn Tamms, Obedience & Obedience/Rally
Entries Close: Friday: August 10, 2018 at 12:01 pm

This events will make for a very busy weekend and should be a great event for everyone whether you're a hard-core obedience team, a beginner or just a casual spectator. Volunteer, meet new people, see lots talented dogs, and have some fun.
Scent Work - Sniff-N-Go
Trial practice in a training environment
A beginner's sniff-N-go will be offered on Saturday, August 18th
We will have indoor and outdoor stations, different scenarios and a scent work judge (Linda Spengler).
You will start at the beginning and move through each station, until all are completed.
Pre-registration for GSD ONLY will go until 7/31/18, after 7/31/18 any available times will be open to all breed.
Each run will be $10 ($10 per run set) * Dogs must be on odor prior to this
Everyone can participate with plenty of time and opportunities to Volunteer!
For Volunteer Information Contact:
Taylor Schnichels, 952-215-6205
schnichelst@gmail.com
RAFFLE
Contact Sarah Falk with your raffle donations, at sarahfalk4gsd@gmail.com or 000-000-0000.
Our raffle is great fund-raiser for the Club and we need your help. Ask your service providers for dog-related items to donate such as vet and grooming services, gift cards, equipment (leads, torys, treats, grooming supplies, beds), agility equipment, books, movies, artwork/crafts photography, etc.
To donate food for Saturday or Sunday Potluck lunch contact:
Laurie Schray 651-459-2411 schray@hotmail.com
Ann Jeddeloh 715-381-8462 jedde001@umn.edu
For More Information Contact:
Show Chair:
Taylor SChnichels 952-215-6205
schnichelst@gmail.com
Show Secretary:

Taylor SChnichels 952-215-6205
19351 326th Lane, New Prague, MN 56071
schnichelst@gmail.com
Printable Premium with Entry Form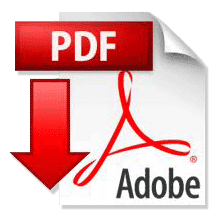 Online Entry Form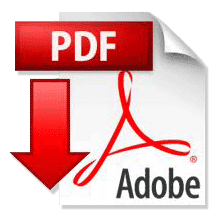 To use the on-line entry form; download it to your computer, double-click to open, give it a moment to fully open, fill out form and hit send. You will then see an email with the form attached, you can attach your receipt from Paypal and hit send. Do not try reading or filling out on-line, most browsers have quit supporting this type of form on-line.
To enter this show via US Mail print, fill out your entry form, and mail with personal check payable to GSDC of Minneapolis & St. Paul or a copy of your PayPal receipt (Canadian exhibitors must remit in US funds) to: Connie Bissonnette, Show Secretary, c/o 6755 East River Road, Fridley, MN 55432. To make credit card payments use the payment button below. If paying by credit card make sure to print a copy of your PayPal receipt to send with your entries.

To pay by credit card make your class selections from the drop down menu; you can use the "Continue Shopping" button in your cart to select more classes. When you are done with your class selections use the "Check Out" button to finish your order. Either print your receipt to mail with your entries or save a copy to your computer and attach it to your email when emailing your entries.

In calculating your fees, please note that reduced second entry fees only apply if the dog is entered in more than one class with the same event number. Note: when emailing entries you must send both sides of the official entry form or your entries will be rejected. Electronic entries will close exactly at 9:00 pm on Wednesday, June 8. Email entries to: schnichelst@gmail.com
Specialty Show Entries Online Payment