Find It Fast
Come visit us every Friday night starting at 6:00
Animal Inn Training Center, Lake Elmo.
There is always something to do.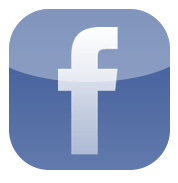 Visit Us On Facebook
Notices
Trophy Fund Donation time! It's that time of year again.
Contact Laurie Schray or connect with her at training to get your donations in!
Silver $5-$25; Gold $25-$50; Diamond $50-$100; Platinum $100 and up.
Laurie Schray: lschray@hotmail.com
Interested in working with dogs? The club is looking for two intern positions, one in obedience training and the other as a trainer working at a monthly workshop. The latter deals with people having issues with their dogs and bonding. More information can be found by clicking this link to the Socialization and Obedience Workshop. If you want to work with GSDs in an exciting capacity this is a great place to begin. If interested contact Andrea Lane at andrea.starprairie@gmail.com or by phone: 651-390-5480
Want Free Training? Volunteer at the Training Desk! - We are looking for volunteers to help out at the training desk on Friday nights. It's a great way to meet and get to know the students that love their GSDs, and other Club members like yourself. Great way to get involved! Reach out to Terry Berg at training@gsdcmsp.org.

GenSol Genetic Testing Discount - GenSol Diagnostic now offers our Club Members a discount. GenSol Discount.
Upcoming Events
A quick look at upcoming events.Click the event below for more info.
To see the Club training schedule, events and meetings go to Club Calendar.
Our club supports the German Shepherd Dog and our members by offering training, fun events, hosting competitions in several activities (both performance trials and conformation events) and opportunities for official certifications (Canine Good Citizen, Therapy Dog International, GSDCA Temperament Certification, etc.). It's important we continue to support each other's interests as it takes a village to run our Club and put on all these events, and we do it for the good of the breed and our members.
▲